Our Team
Val Lieske
Executive Artistic Director
Val is the founder and Artistic Director of Fire Exit Theatre. She has a BA in Theatre & Speech from Trinity Guild University (UK) and is a member of the Playwrights Guild of Canada. Val helped to start the theatre program at Ambrose University and is an instructor with Alberta Bible College. She also works as a freelance, writer, educator, performer, and public speaker. Her writing credits include SUNNY SIDE UP, DUTY TO WARN, COFFEE TALK, GOD'S ATTENTION, BRUISED NOT BROKEN, PAST TENSE, FLESH & BONES and ABSENCE winner of 2006 CAT Best Original Script. Directing credits include ELEEMOSYNARY, SACRAMENT, NATIVITY IN THE CITY, GOD'S MAN IN TEXAS, HOLY MO & SPEW BOY, THIS WAKING MOMENT and GOD'S FAVOURITE. She has taught her class How to Tell a Good Story With Your Life to CEO's, drama teachers, Executive Directors, pastors and stay at home moms. She is a Chaplain to the arts community and enjoys nothing more than drinking strong coffee with creative people.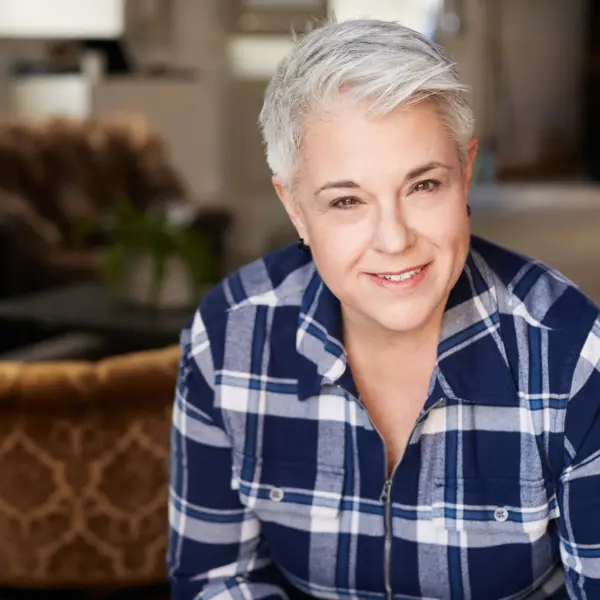 Jenn Poppe
Artistic Associate
Jennifer is an actor, creator, and administrator with a passion for telling stories that provoke people to think bigger, feel deeper, and become more whole. Born and raised in Calgary, AB, she is an alumni of Ambrose University's theatre program and has been participating in Alberta's theatre community since 2014. She has a background in administration, volunteer coordinating, and producing from her five years working at Centre Street Church, and she is currently the Creative Arts Associate at First Alliance Church. Acting credits with FET: Eleemosynary, As It Is In Heaven, Absence. Behind the scenes at FET:Communion, The Savannah Disputation. When not in the theatre, you can find Jenn drinking tea with good friends, running, and spoiling her border collie, Maggie.
Kacie Killaly
Head Carpenter & Shop Foreman
Kacie is happy to be celebrating her 12th season with Fire Exit Theatre. Since graduating from Red Deer College's Theatre Studies in Technical Production program in 2010, she has dabbled in the theatrical areas of Stage Management, Scenic Design, Properties and Scenic Carpentry; working with such companies as Theatre Calgary, Red Deer College's TCRE Program, the Canadian Badlands Passion Play, Ambrose University, and more. Even though she was trained for theatre, Kacie has had years of opportunity to hone her skills in two of the city's largest churches: Centre Street Church (May 2012-current) and First Alliance Church (2012-2019), where she has collectively designed and built over 100 sets for them. Her hope is that you'll be drawn deeper into the story ahead through the transformation of environment before you.